The Anand Orthopaedic Hospital, an allied member of the IOF Committee of National Societies, is planning to hold a 'Take Action for Bone Health' awareness event on the occasion of World Osteoporosis Day 2023.
Further information will be provided closer to the date.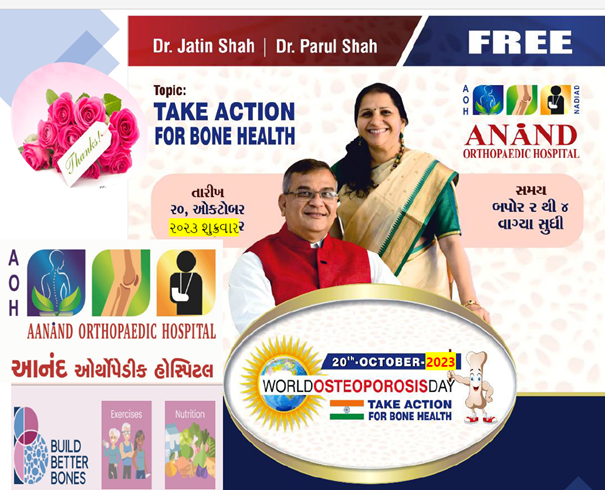 Past activities and events
Together with the Gujarat Orthopaedic Association, Dr Jatin Shah and Dr Parul Shah have been very active in raising understanding and awareness of osteoporosis and its prevention through comprehensive PowerPoint presentations (in Gujarati and English) showcased at a wide range of events, including for senior citizens, college students, rotary clubs, and other groups. Events to raise awareness of bone health in children were also held. Below are only a few images of recent events. We congratulate the experts for their commitment and dedication to osteoporosis prevention in the Gujarati region!